All-in-One Hotel Solutions & Revenue Management Service
An All-In-One Solution that combines all your key functions that will empower you to manage your hotel accommodation with ease, optimize your efficiency and improving profitability
If you are currently looking for an all-in-one system that helps you manage your hotel accommodations, rental properties including hostels at ease or you are looking for a team to help you manage your hotel revenue / e-commerce that can commit and guarantee a minimum sales per month, look no further. We have all the solutions that will meet with your requirements at reasonable prices.
With more than 15 years in business, it is our prestige to be able to render our services to various hotel accommodations of all sizes, including local chains, independent properties and hostels within Thailand and ASEAN. We are ready to be your key business partner, optimize your efficiency, performance and profitability.
Featured Products
Global, Scalable, Secure Solutions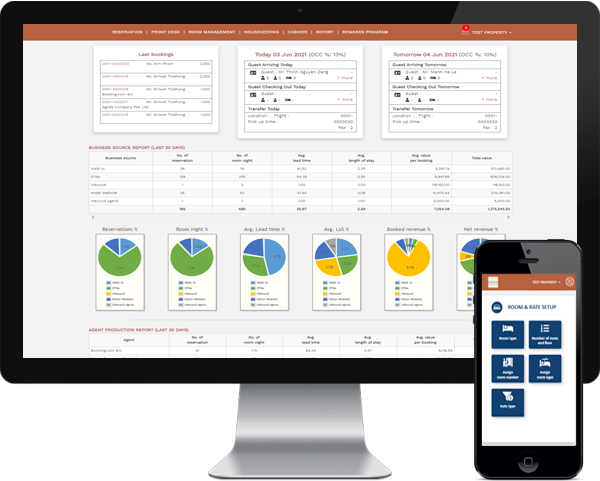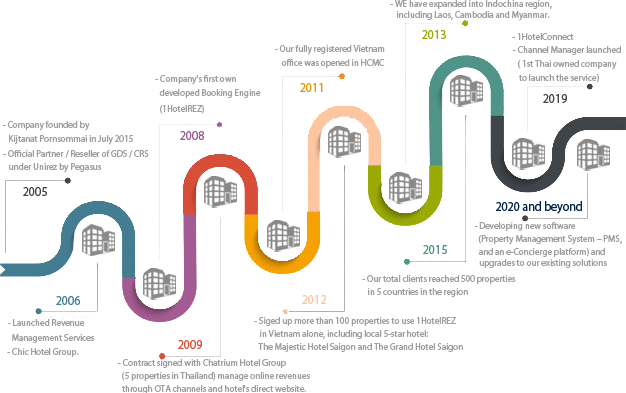 More than 15 years in business
Established in 2005
, our commitments and determinations have never changed and that are to make sure that your property is well looked after, records positive growth, increases in work efficiency and improving your profitability.
Scalable & Flexible Features & Functions
Our systems are developed from direct hotel experience and concepts. We offer flexibility and scalability to suit hotel accommodations of all sizes and different requirements.
Efficient Support Service Team
We have a team that can provide you thoughts, ideas and guidance for your hotel accommodations. This will include support service both before and after sales, as well as training and assistance when you need when you experience difficulty using the systems.
An All-in-One Property & Accommodation Management System
And Revenue Management Service with minimum income guaranteed
Our Hotel Customers




G HUA HIN RESORT AND MALL


CHOLCHAN PATTAYA BEACH RESORT